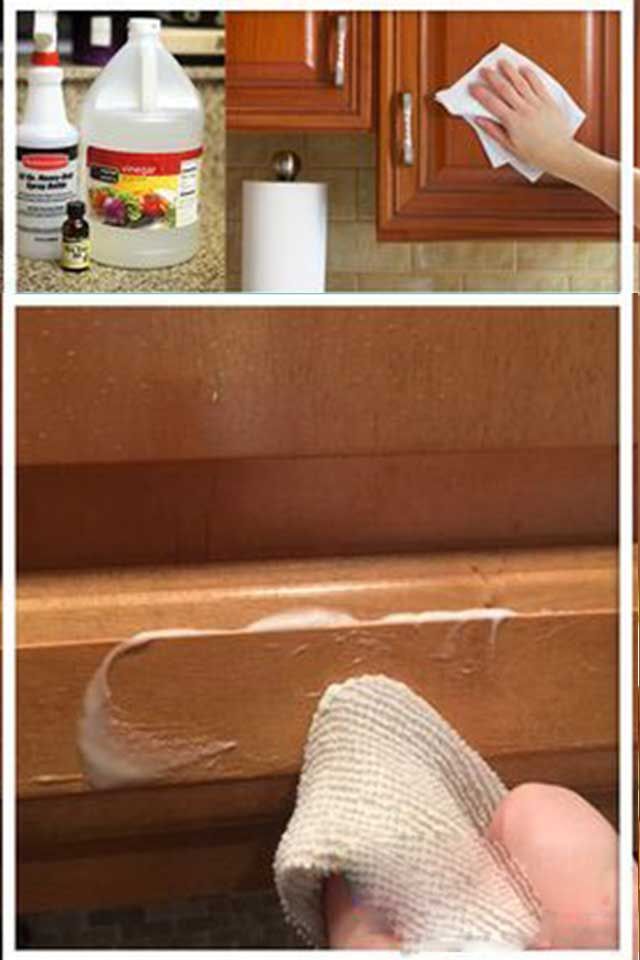 3. All-Purpose Vinegar
Another effective cabinet cleaner is an all-purpose vinegar solution. Combine 1/2 white vinegar with 3 cups water and 1/4 teaspoon of tea tree oil. The vinegar and the tea tree oil will both help cut into grease and also act as antibacterials. I especially love how the oil leaves wood looking polished but not streaky. Read more from Detoxinista.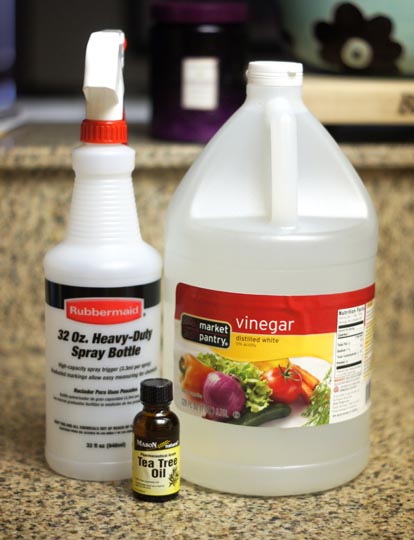 4. Shine On!
If you want to really make your cabinets shine after a good scrub down, apply some mineral oil with a dry cloth. Rub the oil in using a circular motion. Check out DIY Network for a couple of shining polish recipes.