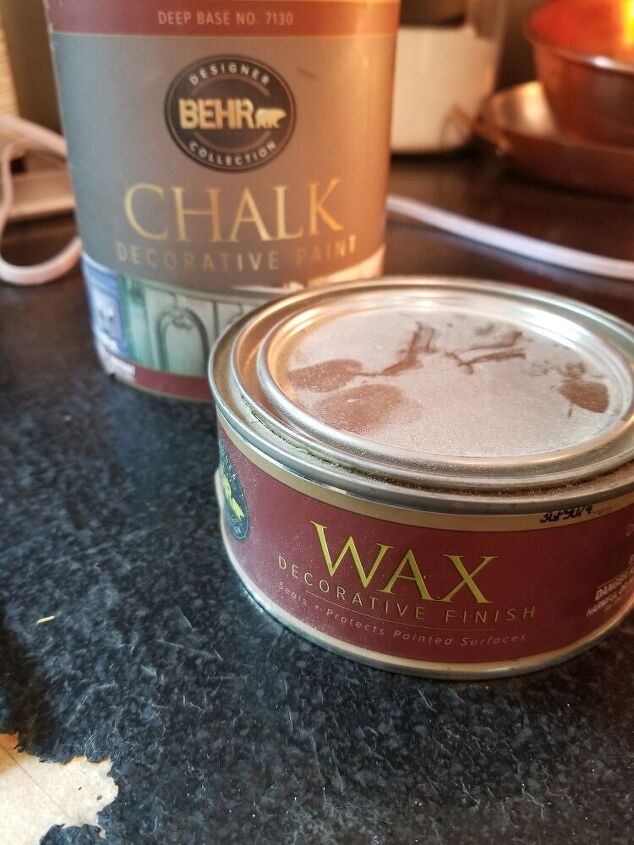 I had leftover black chalk paint from another project and some antiquing wax that was also left over. You can't beat free!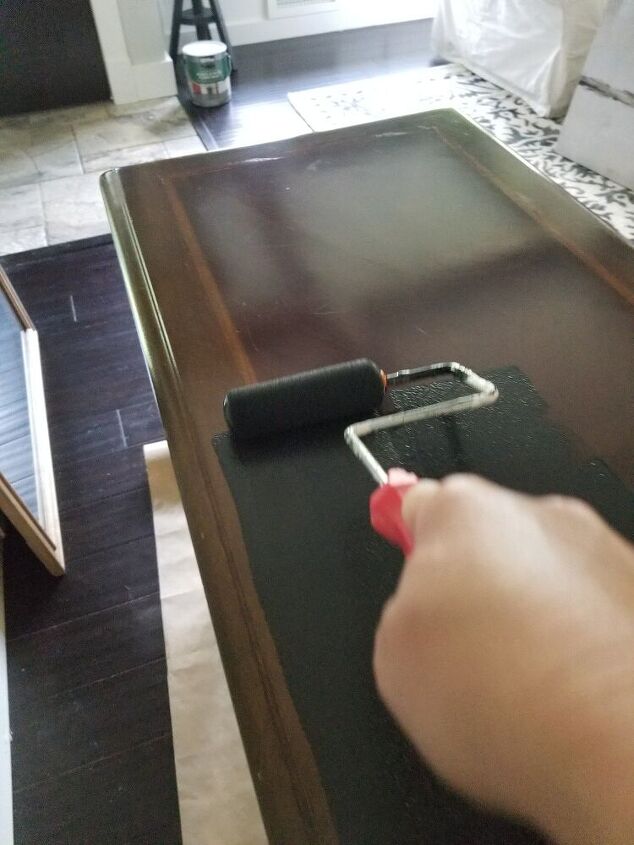 I made sure the surface was clean and started rolling on the paint. That is the beauty of chalk paint!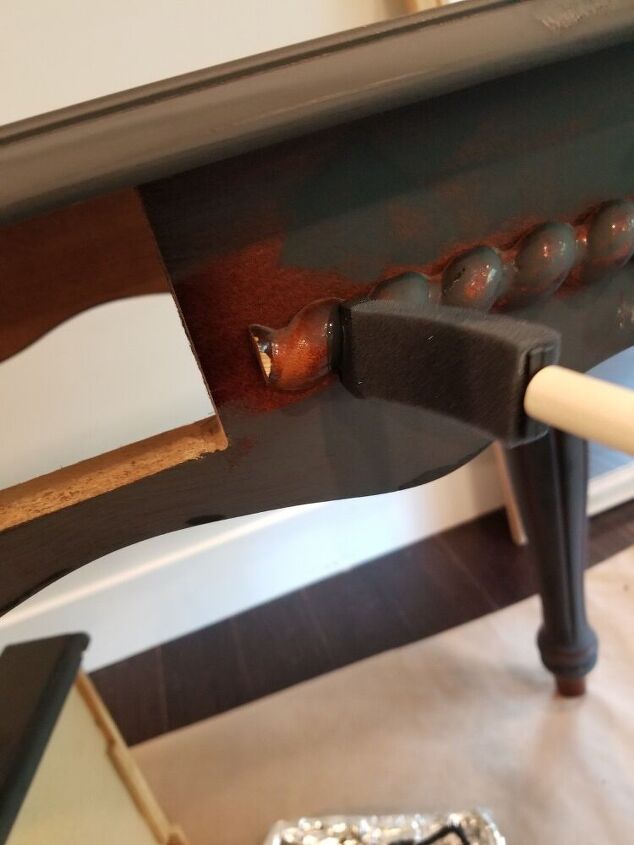 I used a foam brush to get into the crevices and on the legs where the roller wouldn't work.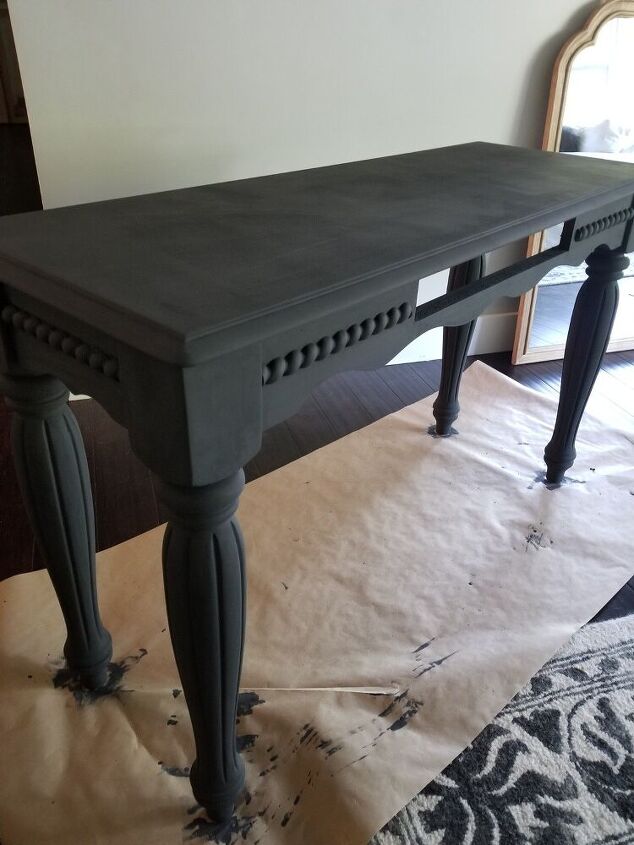 I ended up giving it three light coats. I let the paint dry completely between coats. After the last coat, I let it dry overnight.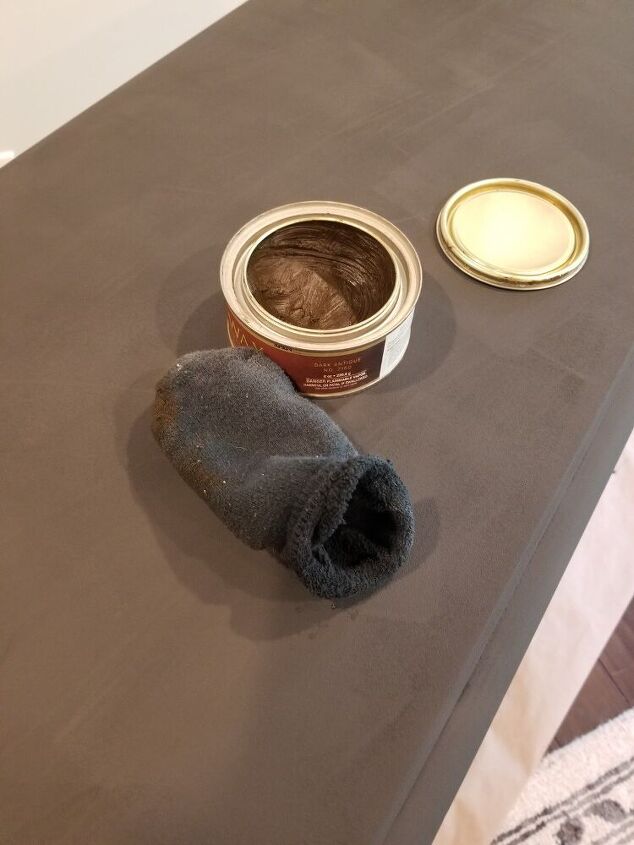 Next, I used an old sock to apply the wax.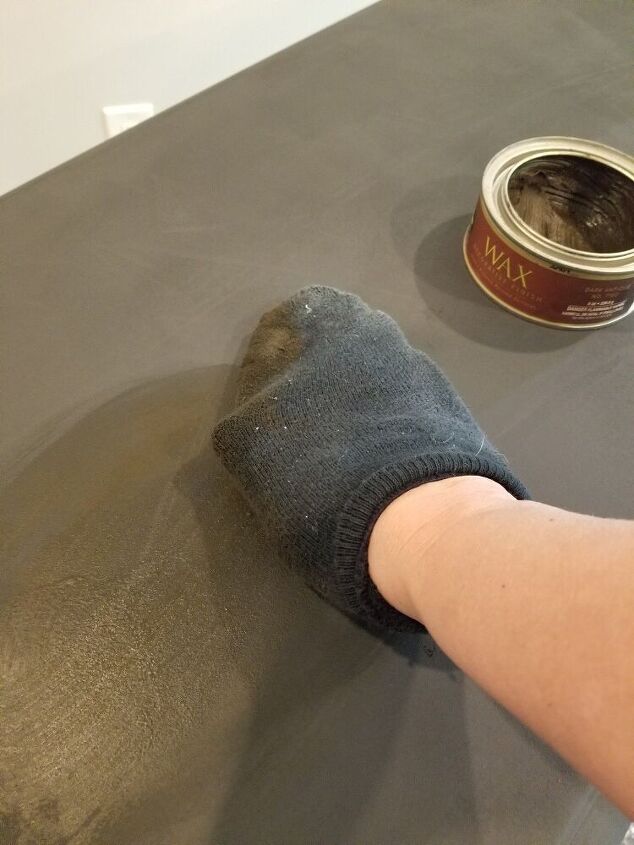 I gave it two good coats of wax. I let the first coat dry before adding the second. This wax really helps the chalk paint hold up.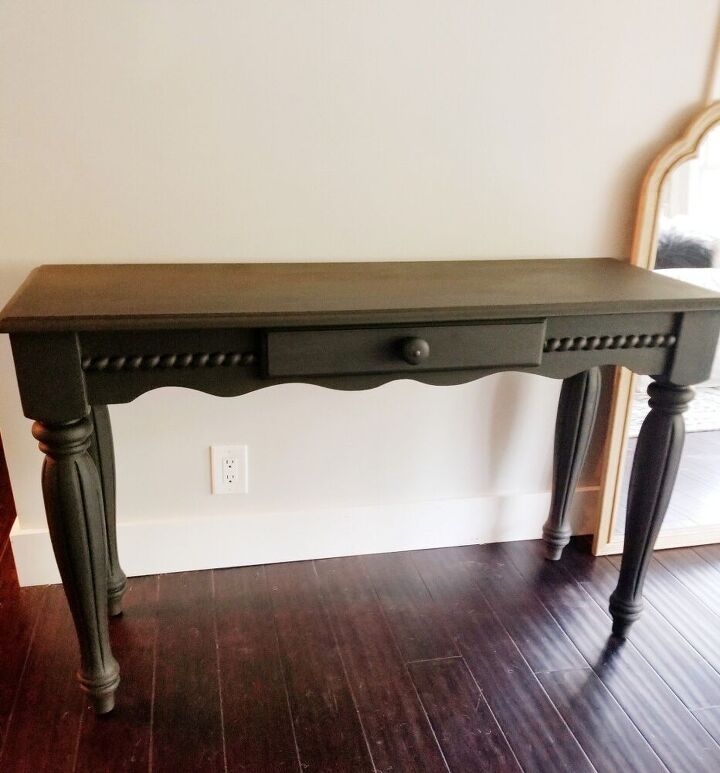 I let the wax dry overnight as well just for good measure.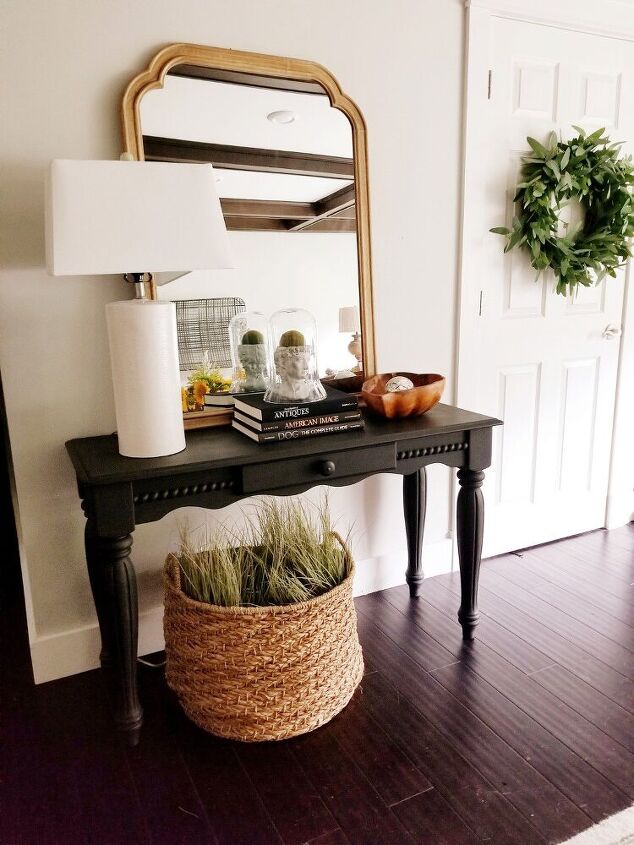 I really love the way it turned out. It is a great space to drop the mail or my keys! It is always so much fun to take an old piece and make it mine!